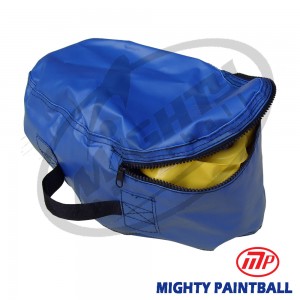 Water "Sand" Bag - a perfect way for bunker tie down for indoor field or solid floor field. It can also be used as weight down for other applications such as eazy up tent, inflatable, etc.

Dimensions: about 7" H, 20" L, 10" W, about 45 LB once it is filled with water.

This product comes with a replaceable water bladder and nylon strap loops. The out skin of water "sand" bag is made from the hevy duty 23oz mesh reinforced PVC. Colors may vary even in the same order.

Water Sand Bag
Product Code: MI-AC-0002
Availability: In Stock