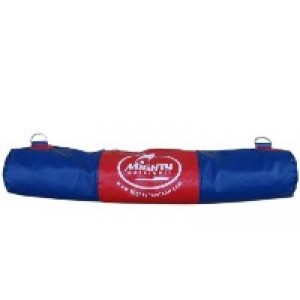 Water "Sand" Bag - a perfect way for bunker tie down for indoor field or solid floor field.

Dimensions: 7" diameter, 36" long

This product comes with a replaceable water bladder and nylon strap loops which can tie to existing bunker anchors. The out skin of water "sand" bag is made from the same bunker material, so it is strong and durable for paintball field use. Colors may vary even in the same order.

Water Sand Bag
Product Code: MP-SB-1034
Availability: In Stock
Customers who bought this also bought